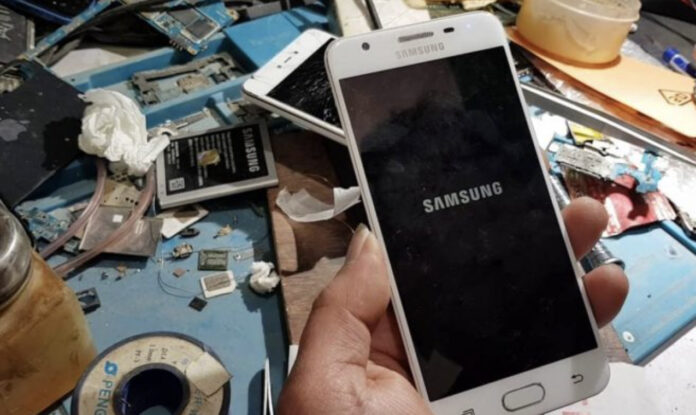 Samsung attracted attention with its exploding phone model. The Samsung G5700, which was in the backpack in China, suddenly exploded and caught fire.
We have written and drawn a lot about the achievements of the South Korean technology leader Samsung. The company's new phones were of such high quality and sold so many times that the company's safe was filled with money and overflowed. While the updates published by the company also have a very positive effect on users, it seems that the company is currently focusing on foldable screen smartphones. The company, which has been away from the news about the exploding phones for a long time, reminded the past with the news coming today. The Samsung smartphone, sitting in a man's backpack, suddenly exploded. Who did not understand what happened and how. We also did not understand. Samsung was on the agenda with the exploding phone.
We have come across many news about phones that exploded on TV channels, social media and news sites before, and we shared the details with you in our news. We have also investigated the news of the explosion that emerged today and published this news in order to provide you with more detailed and clearer information. Let's look at the details together.
Samsung Will Be Famous With The Exploding Phone
While the POCO X3, which exploded during charging in the past days, made a loud noise in the technology world, it seems that Samsung will replace POCO as of today. According to information we have obtained from sources in China today, the Samsung smartphone in the backpack of a man walking on the street suddenly exploded. With the explosion of the phone in the backpack, it was reported that the woman had severe burns on her skin while it suddenly caught fire. Even his hair and eyelashes were parched, the young man was briefly shocked and managed to quickly take the bag off his back. While the model of the device is announced as Samsung G5700, it is stated that this device corresponds to the J5 Prime in other countries.